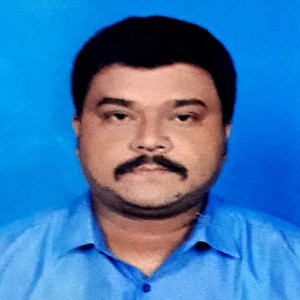 DIPANKAR BASU
M.Tech,B.Tech,Diploma..
Experience: 10 Year 0 Months
Bachelor of Computer Application
HOD Message
Welcome to the department of BCA. We started our journey in the year of 2016.We have a strong under graduate program in computer application. The sanctioned student strengths of BCA is 60 per year. Our department offers computer application-based curriculum. The primary focus of our curriculum is to impart technical know-how to students promote their problem solving skills and innovation. Courses cover algorithms (study of design, implementation and analysis of their performances), various data structures, different programming paradigms, software development (end to end life cycle), software systems (compilers, operating systems, and databases), architecture of computers (machine level data representation to instruction processing), computer applications systems (networks, websites, cryptography) and also covers much required hardware support through subjects like digital circuits, interfacing techniques.

About
Wondering what is BCA course? A Bachelor in Computer Application (BCA) is a popular undergraduate degree course that specializes in computer applications. The demand for IT and computer professionals has only grown with the skyrocketing growth of India IT industry. This fast paced growth has given birth to several new opportunities for graduates. The Bachelor in Computer Application course is spread across 3 years and is divided into 6 semesters. The course basically comprises of subjects like networking, data structure, database and programming languages like Java and C. The course offers several opportunities to aspirants who wish to work in the IT sector as software developers or programmers. Computer technology is a growing field in India and there are numerous opportunities after completing BCA . Candidates can find opportunities in private as well as government sectors . Aspirants can choose banking sector in government jobs and in private sector; they can go for software technology, web designing, software testing etc. Many companies like HCL, Infosys, Wipro, TCS etc hire candidates qualified in computer application . Further studies are also a good idea after BCA. Options like MCA, MBA, MSc, PGDCA etc can be pursued after completing BCA. Doing these master degrees can further increase the prospects of Bachelor in Computer Application . A large number of aspirants looking for career options after BCA often complete their Masters in the same field. BCA, followed by an MBA or MCA is the common path for people interested in the field of Information Technology (IT). While BCA makes the base for a successful career in this field, MCA adds the specialized touch. In BCA, subjects related to basics of technological applications such as mathematics, database management system, business data processing, system analysis, statistics and optimization techniques etc. are taught at an elementary level.

Integrated Campus
Bara kanthalia, Barrackpore, Telini Para, Kolkata - 700121
Phone: 03330085434 & 03330085433
Web: www.rerf.in
Copyright © 2023 RERF Group of Institutions.